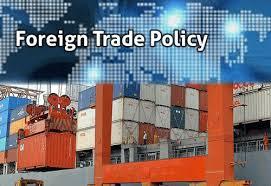 The ministry has also launched Common Digital Platform for issuance of electronic Certificates of Origin (CoO).

The platform will be a single access point for all exporters, for all Free Trade Agreements (FTAs)/Preferential Trade Agreements (PTAs) and for all agencies concerned.
Certificate of Origin will be issued electronically which can be in paperless format if agreed to by the partner countries. Authorities of partner countries will be able to verify the authenticity of certificates from the website.

Further, it provides administrative access to Department of Commerce for reporting and monitoring purposes.

Exporters may register on this platform and apply for CoOs to any of the designated agencies. EIC (export inspection council) and its agencies..
 
These verticals certify that exported goods are made in India. These certificates are issued by designated agencies in India after vetting of the rules of origin criteria as per the respective FTA/PTA," it added.

At present, preferential CoO is issued from various notified agencies around the country through manual processes.
 
2019-09-16