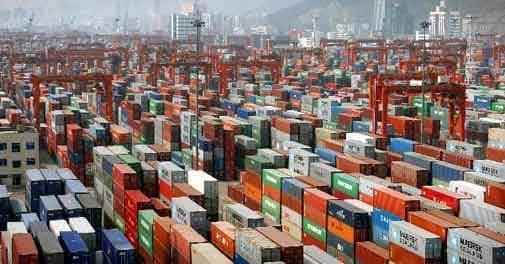 The proposal is part of a 100-day action plan prepared by the ministry for the new government which will take office on May 30.
A new export promotion scheme has become necessary as the existing merchandise exports for India (MEIS) scheme is being opposed by the US in the World Trade Organisation (WTO), stating it is not in compliance with global trade norms, the official said.
The new scheme could be named as Central and State Taxes and Levies Scheme.
According to the proposal, the new scheme would ensure refund of all un-rebated central and state levies and taxes imposed on inputs that are consumed in exports of all sectors.
Major un-rebated levies are - state VAT/ central excise duty on fuel used in transportation, captive power, farm sector; mandi tax; duty of electricity; stamp duty on export documents, purchases from unregistered dealers; embedded CGST and compensation cess coal used in the production of electricity.
Initiatives by Commerce and Industry Minister Suresh Prabhu has helped in taking exports to an all-time high of USD 331 billion in 2018-19.
The ministry has also proposed to Introduce a WTO compliant production-based support scheme to increase outbound shipments.
The department of commerce is consulting with all the concerned stakeholders to frame this scheme to promote high potential sectors like electronics, telecom, hi-tech engineering, medical devices, pharmaceuticals, and technical textiles.
2019-05-27